This Year I was invited by the French organization "Curb" and " le département de La Somme" to take part in an ambitious exhibition project that is taking place in a beautiful and prestigious place : The Abbaye royale de Saint Riquier (département de la Somme (80) – France).
With a special duration of 6 months, this ambitious exhibition has gathered more than 130 international artists around the support of a common cause : "Le secours populaire de Abbeville".
Each artist was given a blank door and has absolute freedom to customize it. With a standard painting size of 200cm high and 80cm wide, this gave me a challenge and opportunity to create a bigger support than what I'm used to, also playing with the "door object" in a specific way.
This painting talks about taking care of our world like we would take care of ourselves. We're part of the same place along with all other species. If we don't take care of it then we could simply disappear with it.
I customized the 2 sides of the door, the recto is displaying the visual part of the scenery I wanted to represent and the verso is a short quote I wrote to go with it and is intertwined with the visual part on the other side of the door.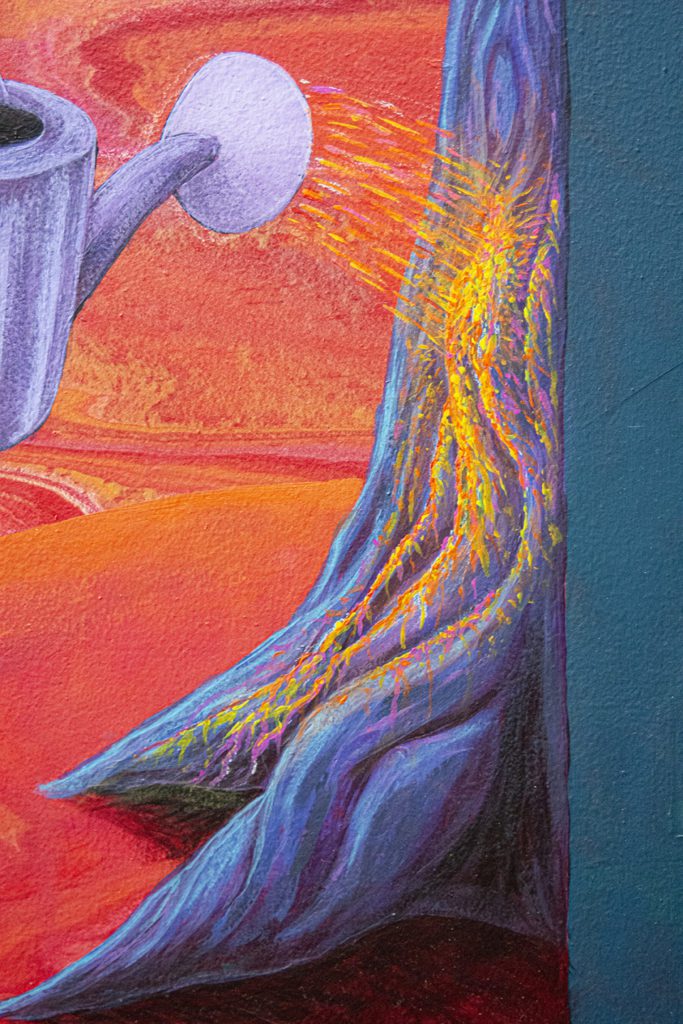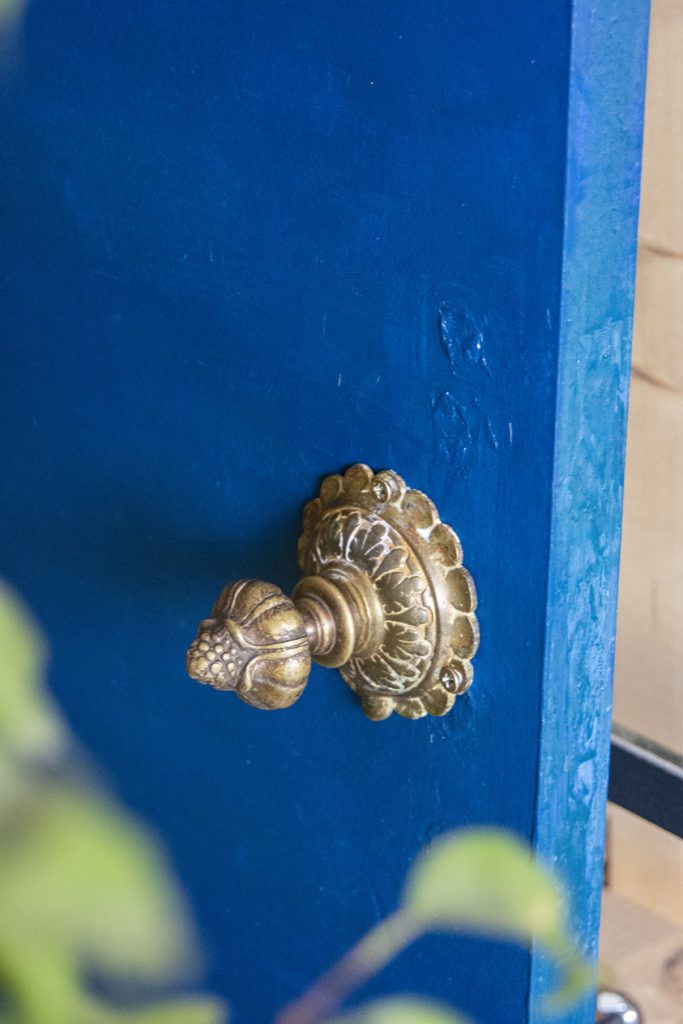 The Transition : Les portes was organized by "Curb" association in collaboration with Le département de la Somme + crédit agricole HDF & Secours Populaire de Abbeville. The show is visible from march 26th to Sept 18th 2022.